As everyone has a different hair type and texture, end colour results can vary. Taking a strand test prior to using colouring products, will allow you to trial the product without committing to a full head of colour.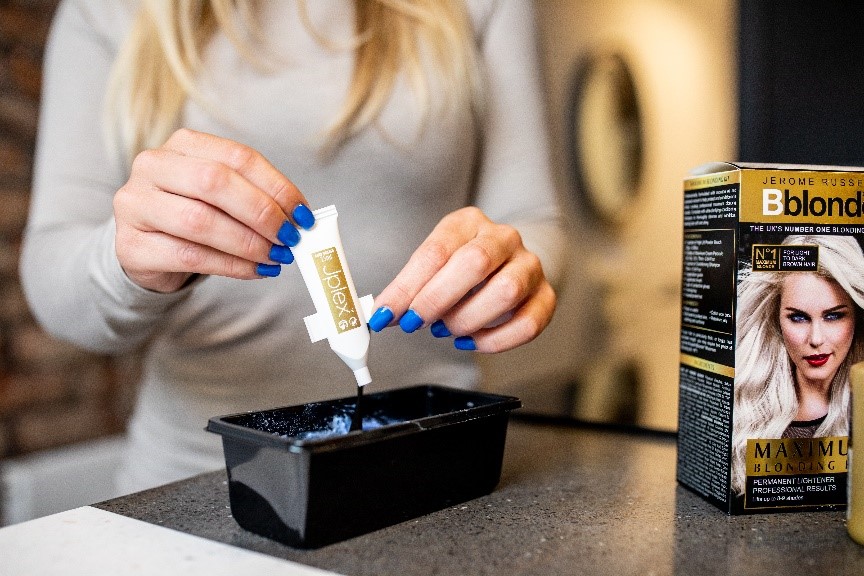 How do I conduct a strand test?
1. Cut a very small piece of hair to colour or take a small section of hair under the back of hair.
2. Mix a ½ teaspoon of Powder Bleach and 1 ½ teaspoons of Cream Peroxide in the provided mixing tray and apply to chosen hair sample.
3. After 10 minutes, wipe the mixture from your hair and assess colour. Reapply with more mixture and assess colour every 10 minutes until your desired shade is achieved.
4. Make a note of your Personal Development Time and use this as a guide for your full head application. Note: The longer the lightener is left on, the lighter your blonde shade will be. Do not exceed the recommended time on the back of pack.
It is very important to remember and seal the bottles tightly after you have opened them for a strand test. This prevents the products from oxidising and ensures the active ingredients will work after the strand test.
I have another question
If we have not answered your questions on skin sensitivity testing, please don't hesitate to get in touch with our customer care team on contactus@jeromerussell.co.uk
Share
Spread the Bblonde® love