Blush pink, bold fuchsia, or dusty rose - The pink hair trend has been on the rise since 2020 and is still going strong, showing no signs of slowing down anytime soon, with celebrities such as Dua Lipa, Kaia Gerber, Demi Lovato and Anne-Marie recently rocking the look.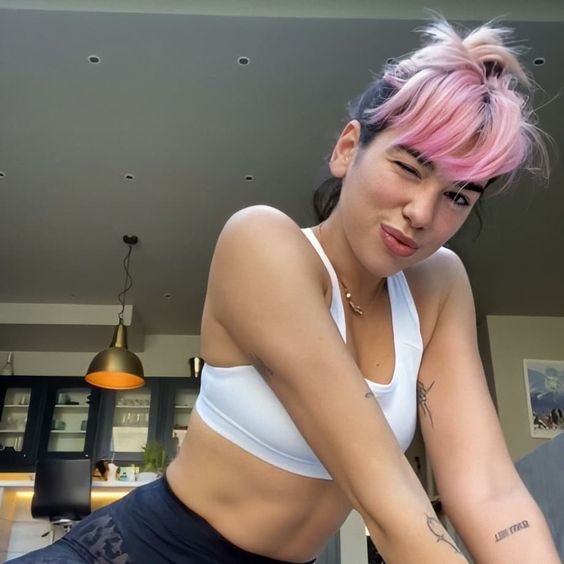 We are thrilled to announce the launch of our brand new Jerome Russell Bblonde Toner in shade Blush Pink.
The post blonding toner collection offers semi-permanent professionally formulated colour, that last up to 16 washes.
Do you dare to blush? Here's how to achieve the perfect pink in 4 easy steps.
Step 1: Patch test
It is essential to conduct a skin sensitivity test prior to applying the Jerome Russell Bblonde Blush Pink toner, even if you have used our products before.
Step 2: Strand test
Prior to full head application, we always recommend conducting a strand test to check your colour development time. To do this, apply toner to a small section of hair, assessing every 10 minutes until your desired shade is achieved. Make a note of this time- this is your personal development time.
Step 3: Prep hair
To achieve an even all over colour, the Blush pink toner must be applied to pre-lightened or naturally blonde hair.
Step 4: Time to dye
Our Blush Pink toner comes with step-by-step instructions, follow these carefully as a guide to achieve maximum colour results.
It is important to remember that hair type, texture and porosity may affect your end result.
It's time to show off your new colour! We would love to see your blush moments, so remember to tag us in your photos on Instagram using @bblondehair and the hashtag #daretoblush
Share
Spread the Bblonde® love