This month, Julianne Hough brought the nostalgic 90's hair trend back into style.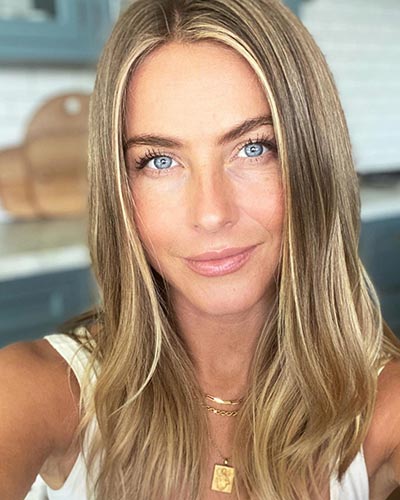 Are you in favour of the babylights comeback?
If so, look no further. Our Brand Educator and Celebrity Hairstylist Jason Collier, reveals everything you need to know about this gorgeous look and how to create it from the comfort of your own home, using our Maximum Highlighting Kit.
So, what are Babylights?
"Babylights are micro highlights that add depth and a more natural look. They are very low maintenance so it's perfect for those who don't want a lot of upkeep. Babylights can also be done in any shade so are perfect for any hair colour and skin tone."
How can I achieve Babylights with the Jerome Russell Bblonde Maximum Highlighting Kit?
"The Bblonde Maximum Highlighting Kit is the perfect tool to create babylights at home. Created using salon quality ingredients, you can achieve a high shine lift of up to 8-9 shades".
"The highlighting kit comes in two strengths to ensure you get the best results everytime for your hair colour. Kit 1 is perfect for use on light to dark brown hair, and kit 2 is for use on blonde to medium brown hair".
Step 1
Mix your Bblonde Maximum Highlighting Kits as per instructions and divide hair into sections.
Top Tip from Jason: "Mix the product until a creamy consistency. If it's too thick of a consistency it will create uneven colouring. Also clean sections are the key to success for a perfect, flawless application."
Step 2
If this is your first time bleaching, start with your ends and then move up to your roots. If you are applying to regrowth and your ends have been previously bleached, start application with your roots and then apply to your ends.
Top Tip from Jason: "Be sure to hold the section of the hair at a 45-degree angle and apply the product with a brush at a 45-degree angle too".
Step 3
Once the bleach mixture has been left on your hair for the indicated time, rinse out thoroughly and apply the Jerome Russell Deep Conditioning Shampoo (included in your Maximum Highlighting Kit).
Step 4
Rinse, dry and style as you wish for amazing results!
Top Tip from Jason: "The key to being blonde is maintenance, so remember to top up your toner around 6-8 weeks to avoid any yellow brassiness."
Our Bblonde Maximum Highlighting Kits (RRP £6) are available at all major retailers.
Share
Spread the Bblonde® love