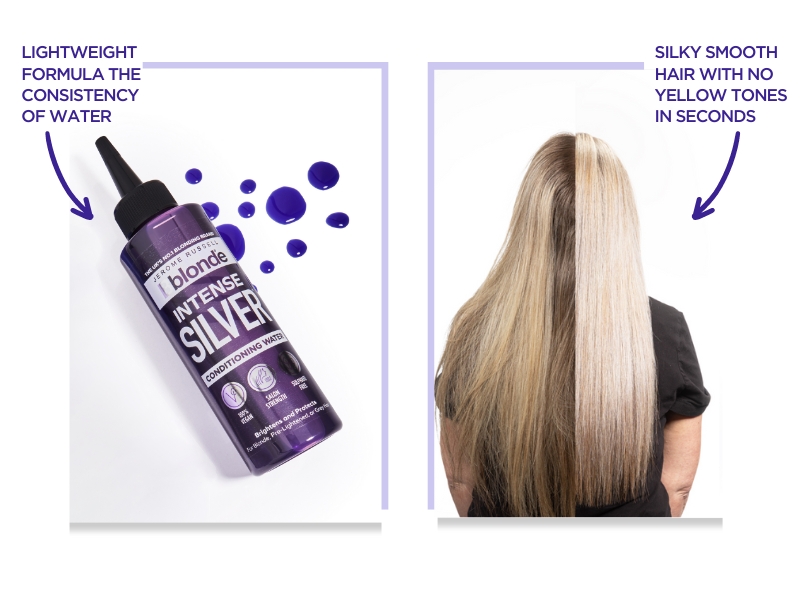 As the UK's No.1 Blonding Brand, we are committed to creating products that care for blonde hair throughout the whole blonding journey. From lightening to treatments and toning, we are the experts for every stage of blonding.
We are delighted to announce the introduction of another innovative aftercare product to our extensive Bblonde range in the form of Intense Silver Conditioning Water. This salon-strength, lightweight formula not only removes brassy tones but immediately smooths and detangles hair leaving it feeling silky soft, frizz-free and shiny.
ABOUT WATER TECHNOLOGY
Known as Lamellar, this lightweight formula has the consistency of water and is able to penetrate the hair deeply to repair damage without weighing it down.
HOW DOES IT WORK?
Lamellar water's tiny molecules penetrate exactly where they are needed and deposit a concentrated dose of Amino Acids and Hydrolysed Wheat Protein which repairs from within, leaving hair looking and feeling healthy. This damage repairing treatment is a rinse out formula that instantly leaves your hair feeling nourished and more manageable. With intense purple pigment it is perfect for use on bleached, grey or pre-lightened hair to brighte and remove yellow or brassy tones.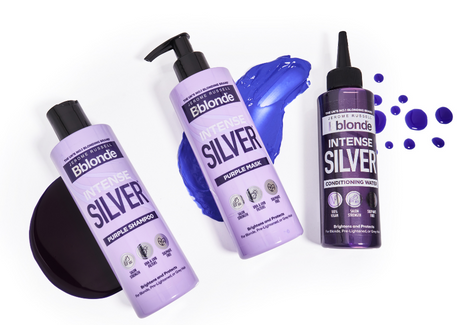 Celebrity Hairdresser and Bblonde Brand Educator, Jason Collier comments;
"This conditioning water is incredible because it not only uses the purple pigment to rid hair of yellow tones, the water formula makes it so easy and quick to use. The addition of Hydrolised Wheat Protein helps to reconnect broken bonds; once hydrolised, theprotein is small enough to permeate hair and really lock in moisture, making this treatment an all-round miracle in a bottle."
HOW TO USE
Apply after shampooing concentrating on mid-lengths and ends. Massage into the hair for 10 seconds and rinse out. Follow with conditioner if required. Recommended to be used no more than twice per week. Widely used by professionals, Jerome Russell have added this product to their portfolio following their mission to make salon-quality products available for use at home. The Conditioning Water joins the Intense Silver range alongisde Purple Shampoo and Purple Mask.
Share
Spread the Bblonde® love